When choosing a tattoo, each person thinks not only about an attractive and unique form, but also puts a personal meaning in it. Some people believe that the tattoo will change their life, and someone inks the tattoo in honor of significant life events and people. The actress of the series "Twilight", Nikki Reed, surrendered to this fashionable trend as well.
Nowadays, you can often see various inscriptions on bodies. English, Chinese, and Latin are used most often in such cases. The actress decided to stand out from the crowd and made tattoos in Russian. They look unique and equally elegant for the American celebrity. The actress chooses a simple and uncomplicated style for inscriptions
1 Nikki Reed inked her first tattoo, while having a passionate and exciting romance with Russian actor Pavel Priluchny. The fact that they didn't know languages and a long distance didn't hinder their relationships. The movie star inked the inscription with the lover's surname on wrist as a surprise. She asked a young man and specified the spelling. After breaking up, Nikki Reed removed the tattoo "Priluchny".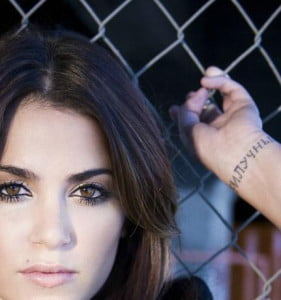 2 The inscription on the right side is also made in Russian and says "There must be something more". The meaning of words is understandable. There must be something else, except for the feelings that will bind people, regardless of any distances.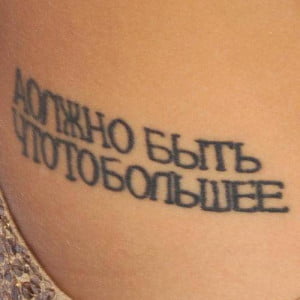 3 There is an inscription with the name of a new beloved and husband, Paul McDonald, on the ring finger of the star. His name is written in English – "Paul".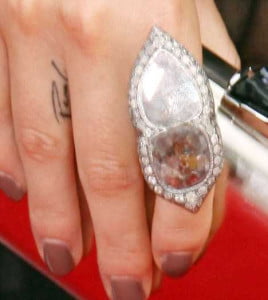 At the moment, the actress has a new romance and fans are wondering whether Nikki Reed will have a new tattoo with the name of another partner or a bad experience taught the star to choose other images that she won't have to remove.